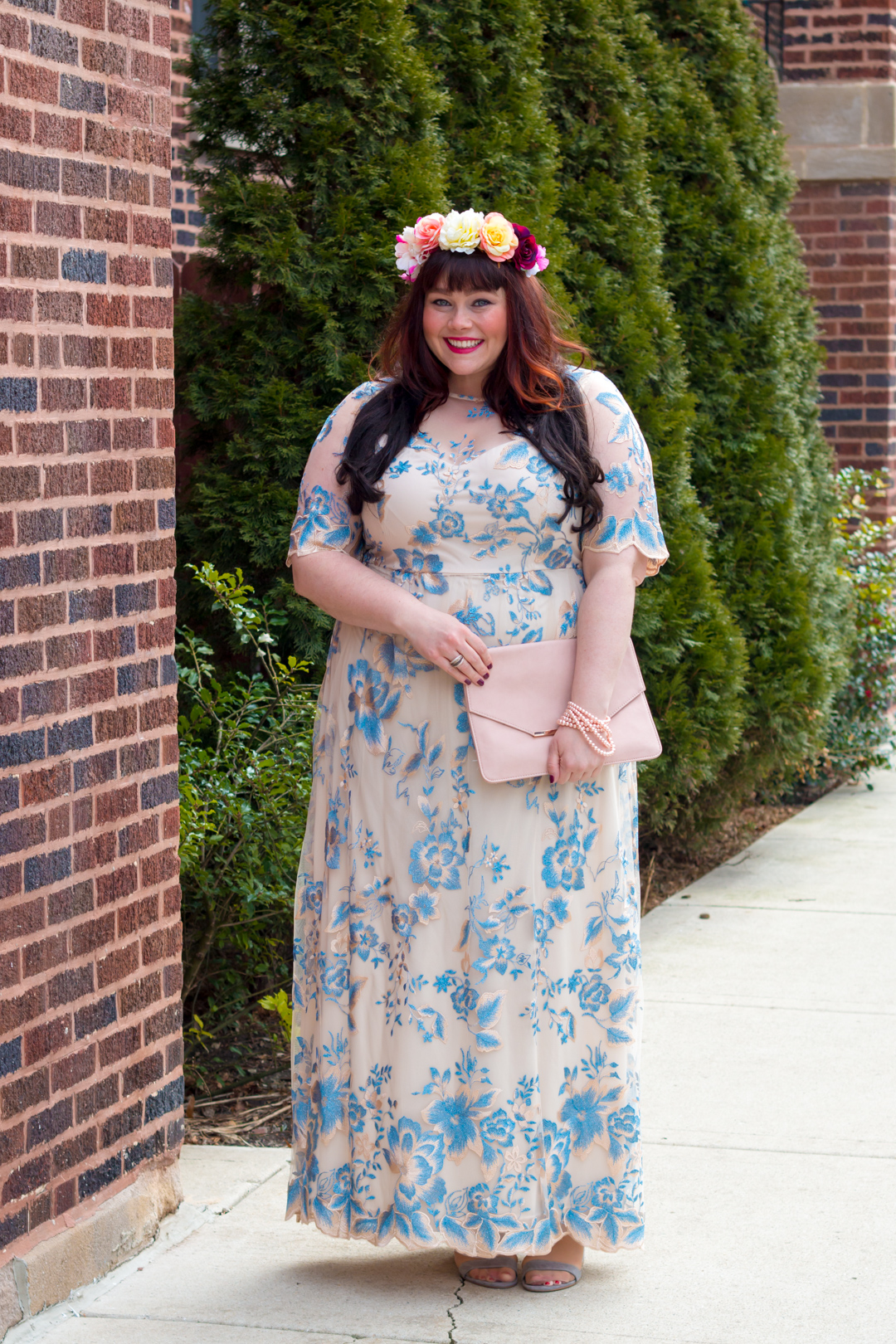 Welcoming spring in this divine blush and blue plus size Adrianna Papell Embroidered Mesh Gown from Nordstrom. I feel like a fairy princess in this gown! The embroidery is so delicate and beautiful and the blush colored mesh overlay is so light and ethereal! Read more>> 
Sometimes, a classic sheath dress in a rich color is all you need to command a room! This Adrianna Papell Origami Sheath Dress is so rich and flattering, that I had to buy it after trying it through my Gwynnie Bee subscription! You've heard about Gwynnie Bee, right? The plus size subscription service for clothes? Check it out here if you want to know more!
I love the high neckline on this dress with the great pleat detail is so unique. And the pleating at the waist is in the perfect position to flatter the tummy and hip area. The knee-length hem is perfect for the office. And can we talk about the color of this dress? It's like a gorgeous deep red wine!
*This Adrianna Papell Origami Sheath dress was provided through my complimentary Gwynnie Bee subscription. All opinions are my own!