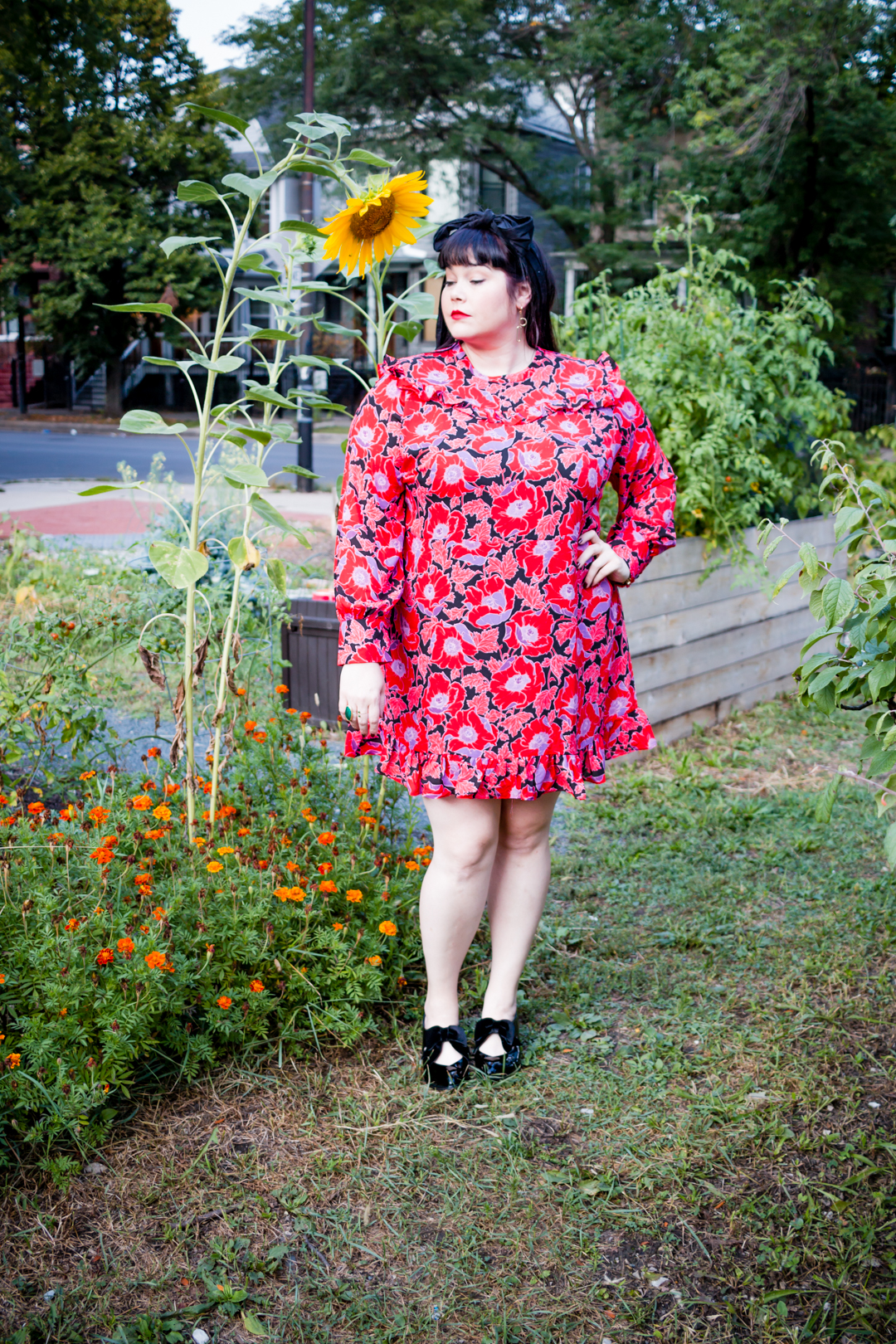 I'm feeling all of the Victorian/Little House on the Prairie fall fashion vibes in this plus size OOTD. This adorable – and bold! – mini dress is from the Who What Wear Collection at Target. The red and purple floral print definitely makes a statement! Shop the post here* >>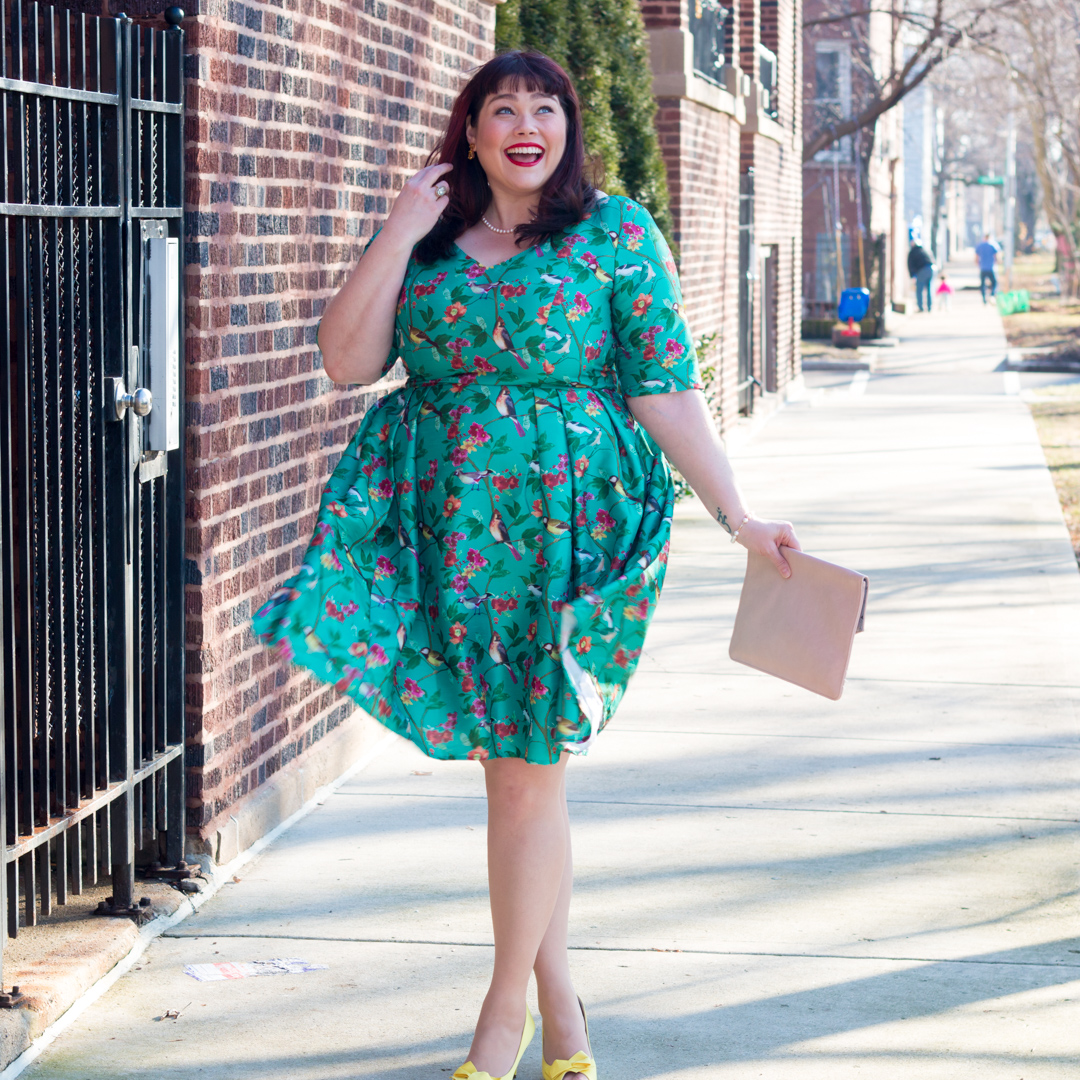 When I was growing up, my Mom used to make our clothes, and it was an incredible feeling to know that there was something being made especially for you and with your input. Once I got older and started shopping for myself in ready-to-wear retail stores, I forgot how amazing it felt to wear a garment customized for my body. That is…until I discovered eShakti a few years ago! I've collaborated with eShakti on a few reviews over the years, and I thought it was time to feature them again*. Especially when I saw this beautiful dupioni silk dress in this amazing bird floral print!
There's something about a blue and white floral print that's so fresh and striking! This Boohoo Plus Blue Floral Co-Ord is made up of 2 pieces — a boxy crop top and a bodycon pencil skirt. Wearing both together creates a blue floral explosion for the eye!