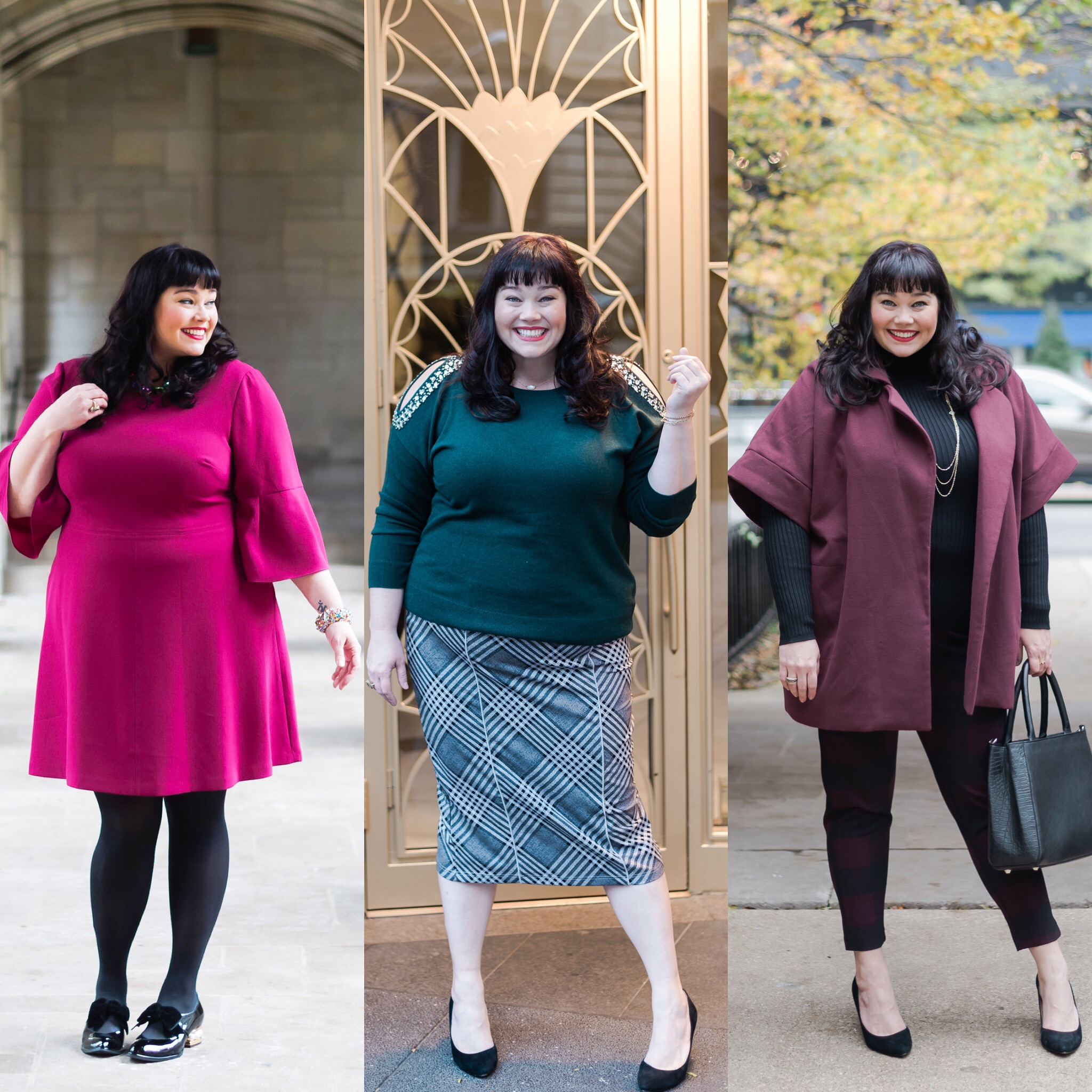 Thanksgiving is one of my favorite holidays because it's all about talking and food! In today's post, I'm sharing my advice for what to wear this Thanksgiving featuring items from my Gwynnie Bee closet!
This post is sponsored by Gwynnie Bee and contains affiliate links. All opinions are my own. All photos were taken by Kim Rensburg Photography at www.kimberlyrensburg.com.
Around the holidays, I get a craving for classic looks and timeless silhouettes… And what can be more classic than cashmere?? This Jessica London Cotton Cashmere Sweater in a bright raspberry is just what the holiday season ordered. The high boatneck is modest and classy, the bright color adds a little sass, and the tunic length lends this sweater some versatility…and did I mention it is cashmere?!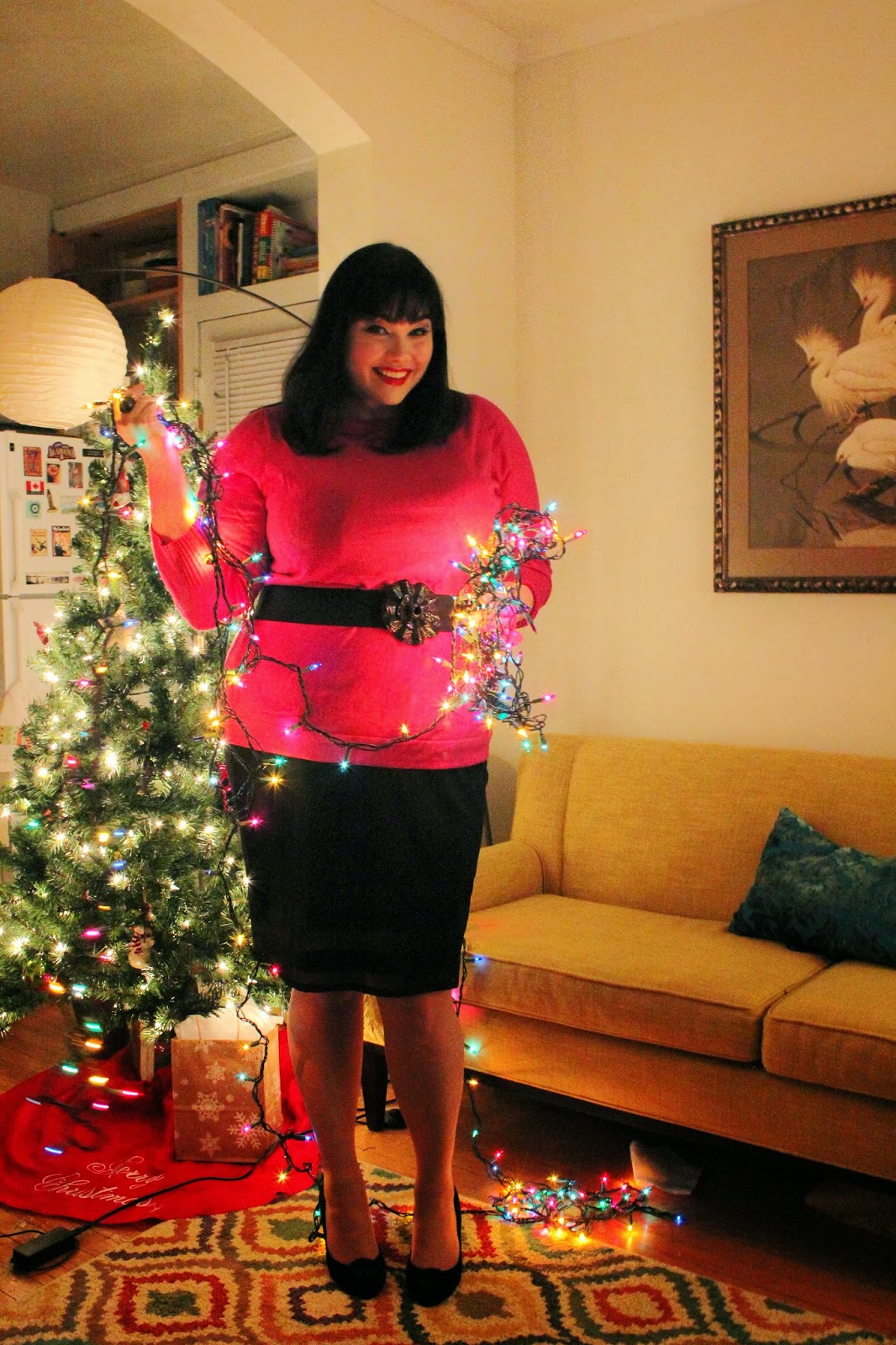 Raspberry cashmere sweater c/o Jessica London; Pencil skirt with mesh inserts via Forever 21; Black rosette belt via Lane Bryant; Vince Camuto black suede pumps via Nordstrom Rack; Makeup courtesy of Illamasqua in Bloomingdales
This sweater was just screaming to be paired with a pencil skirt…I could have tucked it and gone for more of a pin-up look, but I chose to cinch it with a belt to still enhance the hourglass shape, but maintain the classic lines.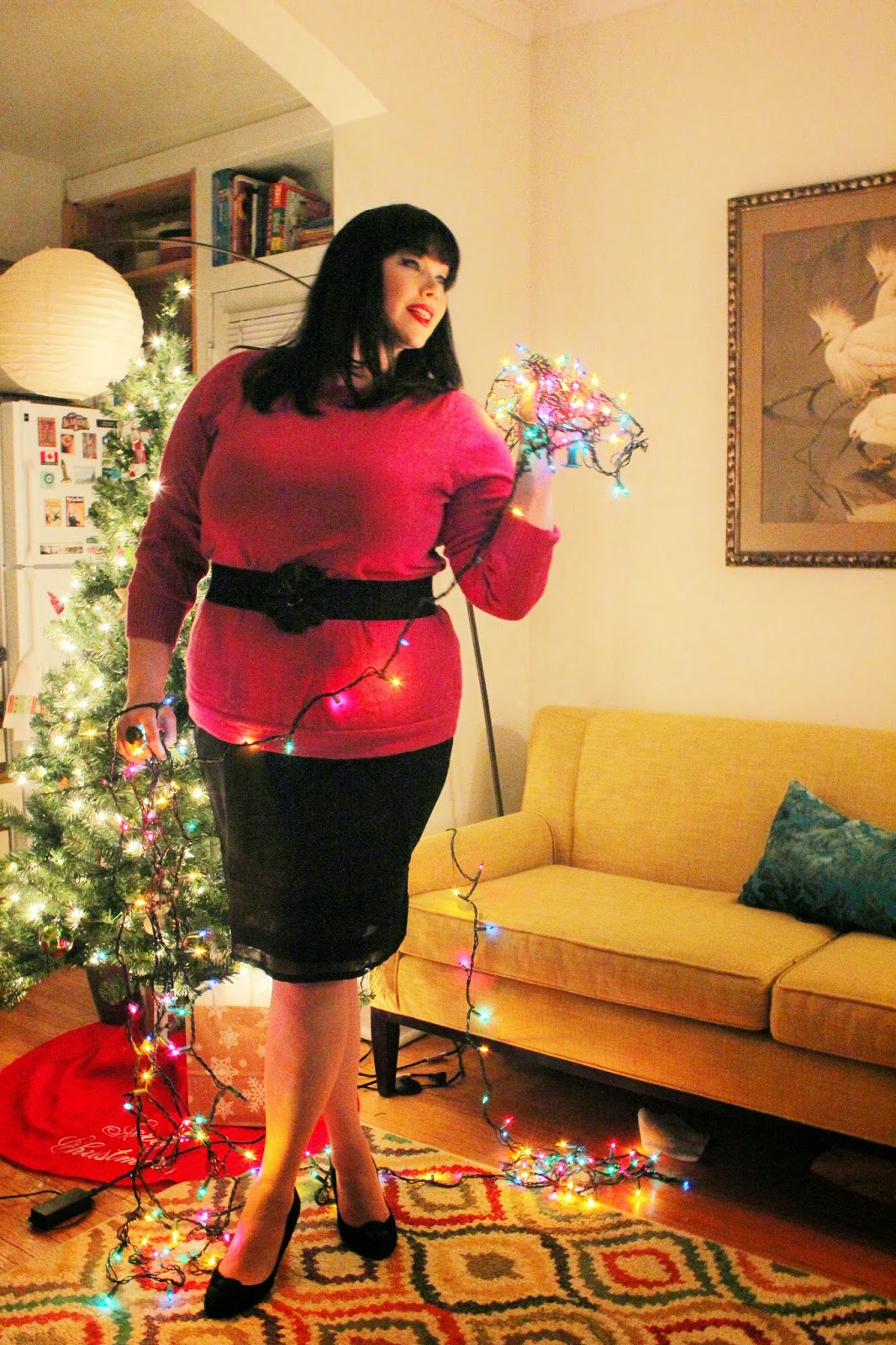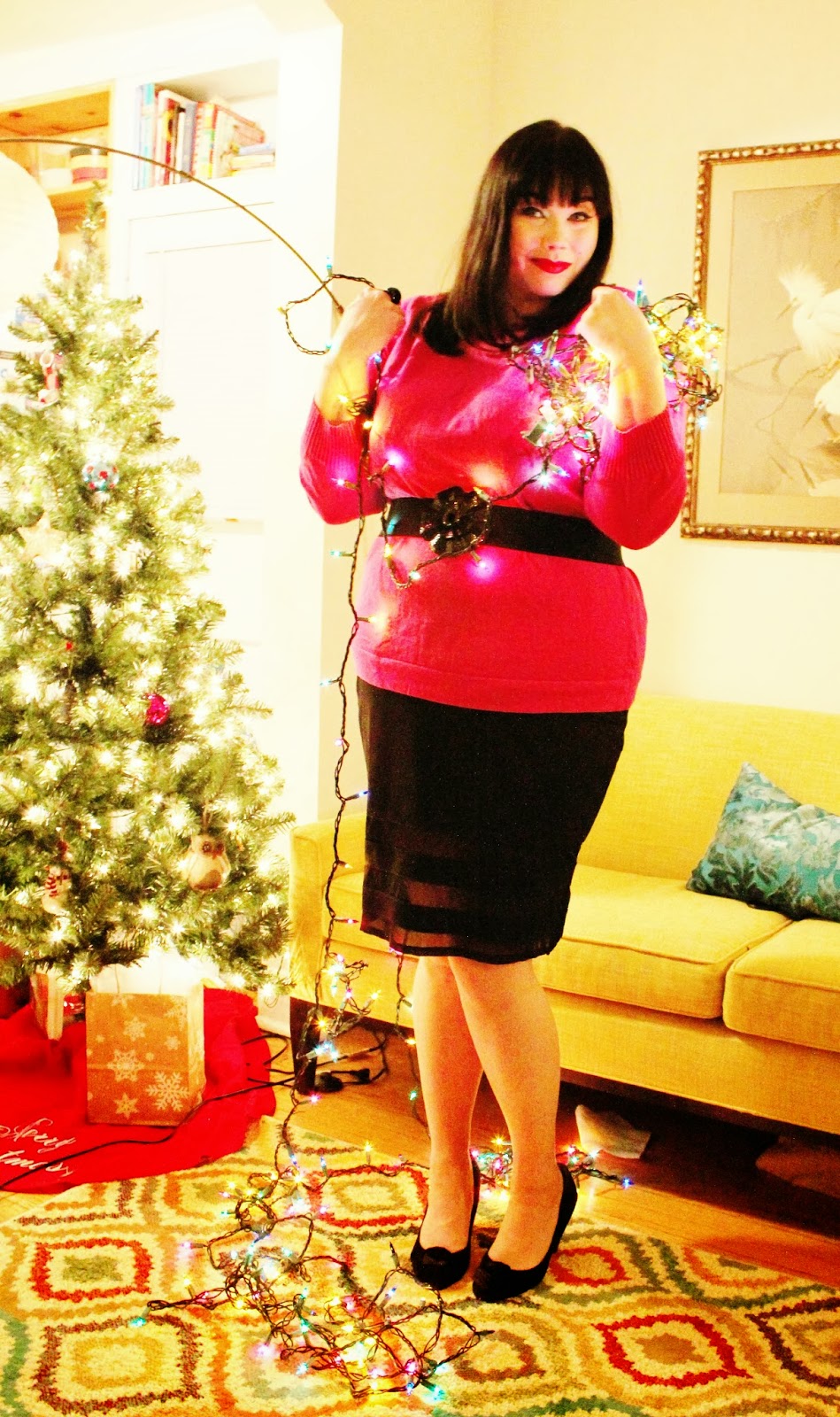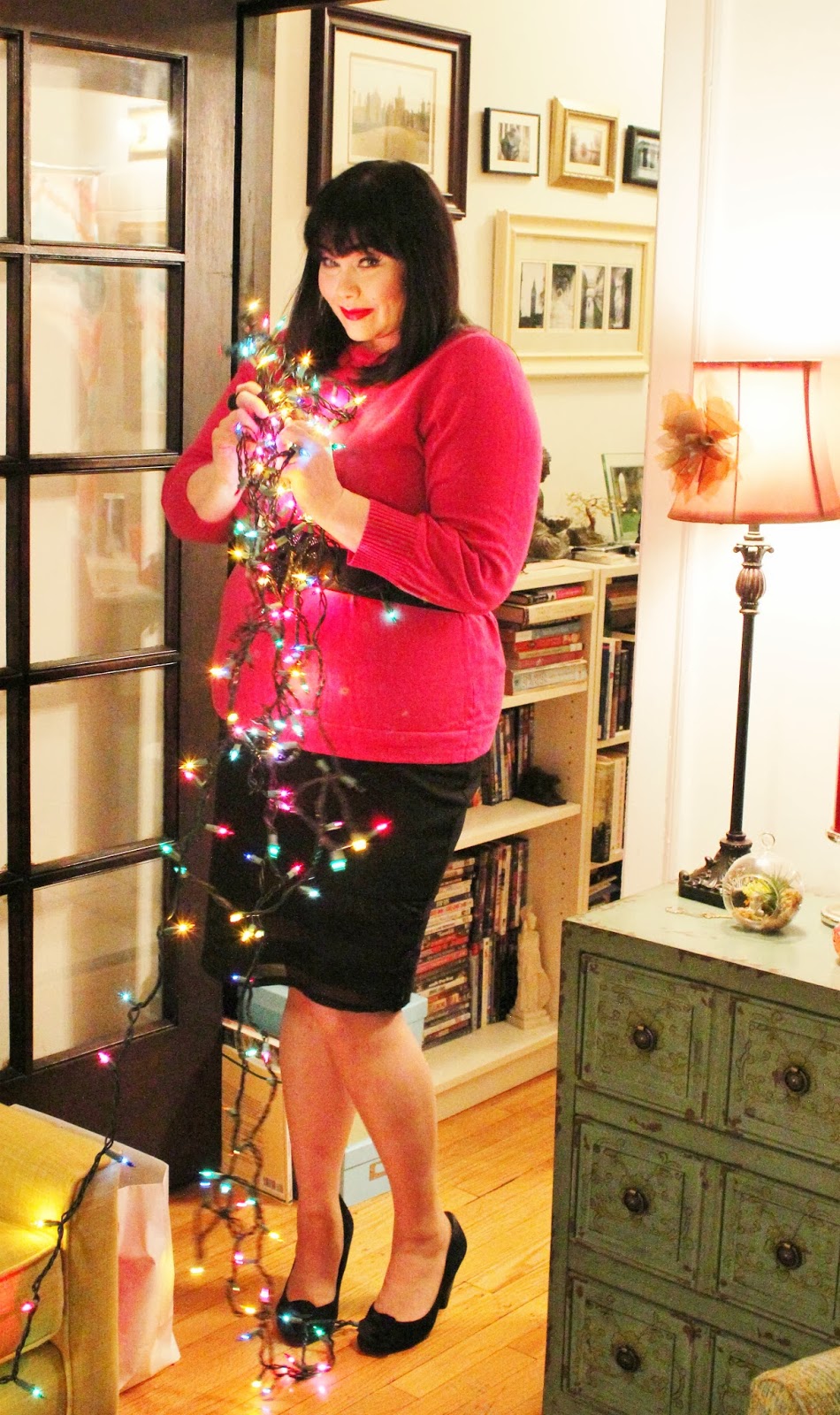 If you have a cashmere sweater hiding in the back of your closet, bring it out, throw on a pencil skirt and take your sassy self to the office. Hope you're all having a wonderful holiday season so far!