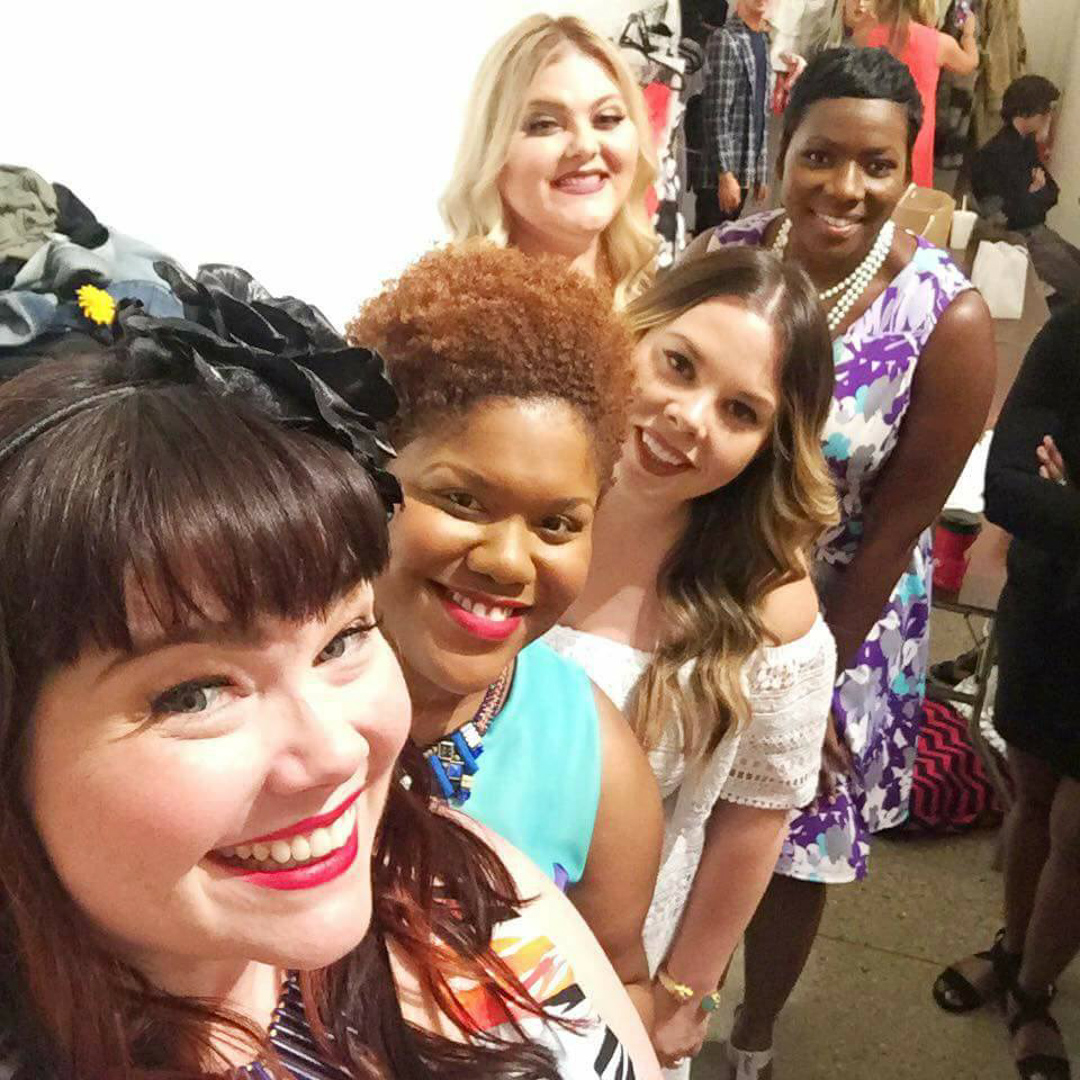 In a previous post, I mentioned that I was participating in a wonderful event here in Chicago called the Leading Ladies Luncheon and Fashion Show in order to help raise money for a Mother's Day Makeover Event sponsored by A Better Day With Julie and the Daisie Foundation. I'm so happy to report that it was a fantastic event and we successfully raised enough funds and support to provide Mother's Day Makeovers to over 150 moms in Chicago!
Not only is it officially spring…but with it comes one of my favorite non-event events: the Kentucky Derby! Why do I love it? Well, truly only one reason: the hats! I love that for one day out of the year, people are forced to wear hats! I wish there were more hat-situations in my life! But until I move to England, I will have to be satisfied with my Kentucky Derby Hat Day! Now, a bit about my outfit…I've been a Fullbeauty brand ambassador for several months now, and I love that they keep adding new plus size brands to their line up! Another fabulous (and one of my favorite) brands is Fashion to Figure and they have recently joined the Fullbeauty ranks. When I saw this Plus Size Off the Shoulder Ruffled Peplum Dress from Fashion to Figure on Fullbeauty.com, I knew my Derby Dreams were about to come true!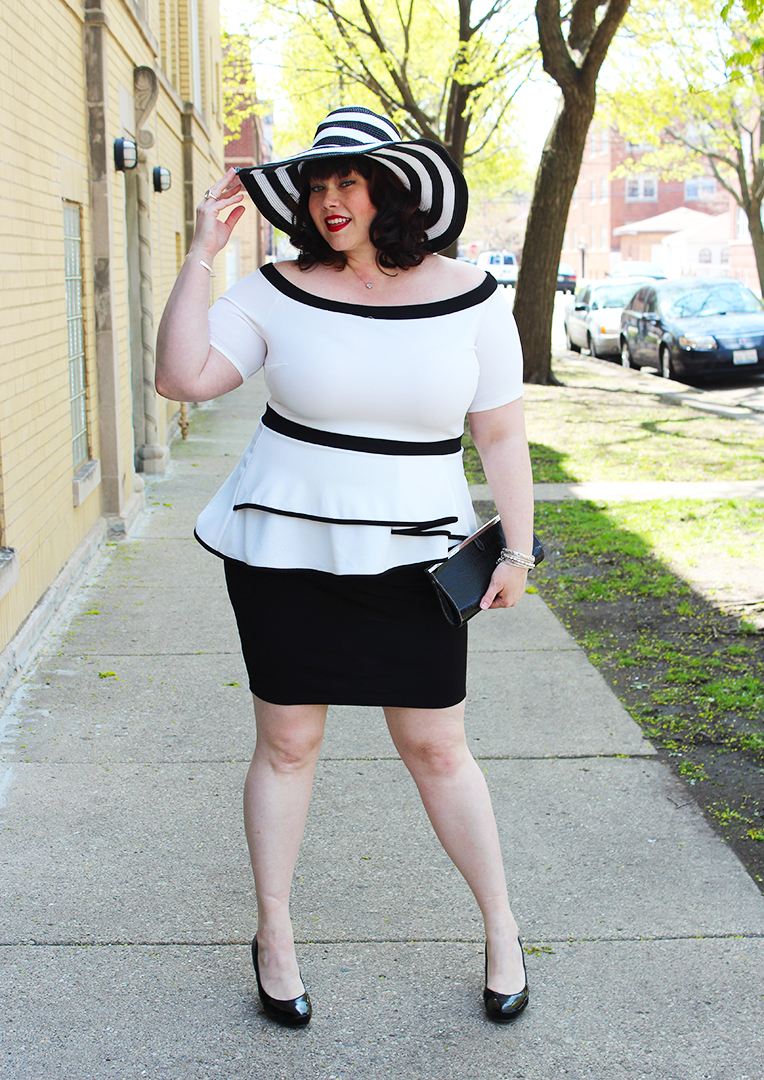 Fashion to Figure Balley Off Shoulder Peplum Dress and Roaman's Wide Brim Black and White Straw Hat c/o Fullbeauty.com
This dress is so chic, so ladylike…and makes me think of Pretty Woman for some reason. Is it the slightly 80s flavor of dress? Who cares! I love the off-the-shoulder design. The white bodice with the black trim over the black skirt is a classic combo. And who doesn't love a peplum?! It's perfect for this black and white wide-brimmed straw hat from Roaman's that I got from Fullbeauty.com as well!