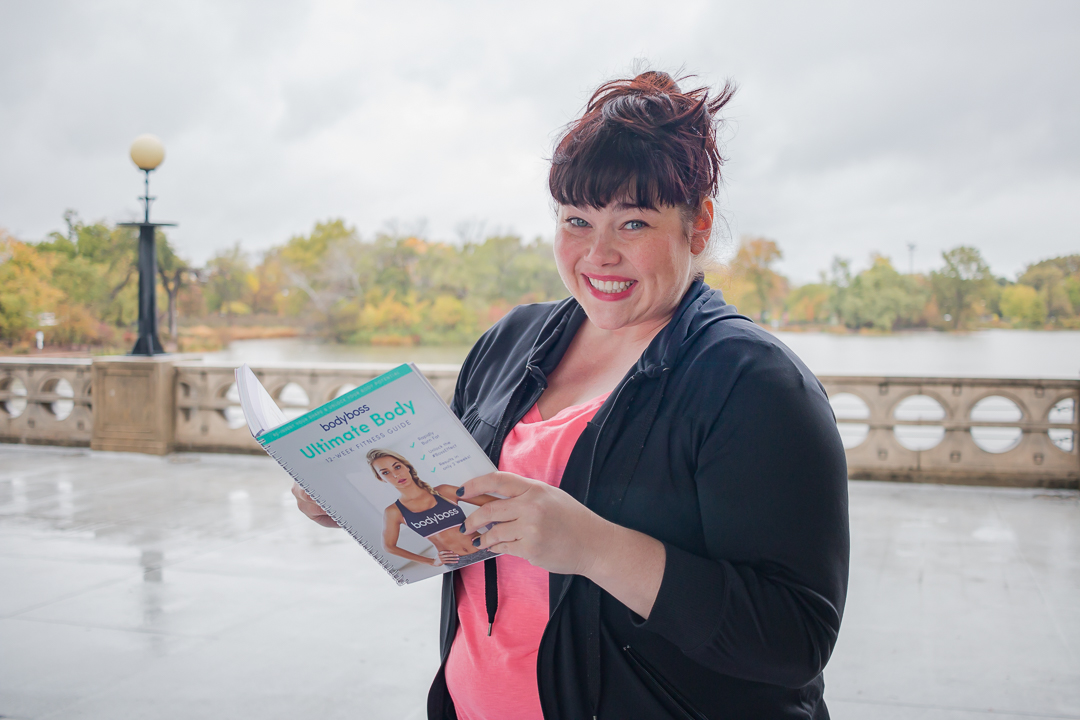 Looking for a review of the BodyBoss Fitness Guide from a plus size (dare I say, FAT?) perspective? Here it is! In today's post, I'm sharing my experience with the "Ultimate Body 12-Week Fitness Guide" workout program by BodyBoss. I also share some of my thoughts on being fat and fit and what that means in today's body shaming/body positive culture. Read more >>
Surfing???? ME????? Really? Yep, I did it. I hauled this bountiful body up onto a surfboard and spent a few hours riding the waves off Waikiki beach in Hawaii this summer. Well…if by "riding" you mean "getting knocked off of the surfboard repeatedly" by waves, then yeah, I totally caught some waves. But you know what? I TOTALLY ROCKED IT and thanks to Juno Active, I looked fierce doing it!
When you're a big girl contemplating an intense water sport like surfing, you need two things: Support and Coverage. I found both of these things in the Juno Active AquaSport Crossback Tank Swimsuit and the AquaSport Mock Neck Rashguard.
The swimsuit has a high neck and fit tightly so that my chest was supported and not all over the place when I was paddling and trying to pop up on the board. The rashguard is essential to protect you from the sun and the horrible rash that can develop when rubbing your skin over the surfboard when you're paddling into the water. And of course, I chose both in the Safari print because I wanted to look and feel fierce out there in the water!
I had an absolute blast even though I couldn't manage to stand up all the way on the surfboard. I'm pretty sure I invented a new sport called "Surf Yoga," since I managed to do some impressive Downward Facing Dogs while out there. I spent most of the time screaming my head off while heading directly for other surfers. But I loved every minute of it!!
If you are considering trying surfing, here are a few Plus Size Surfer Girl Essentials!