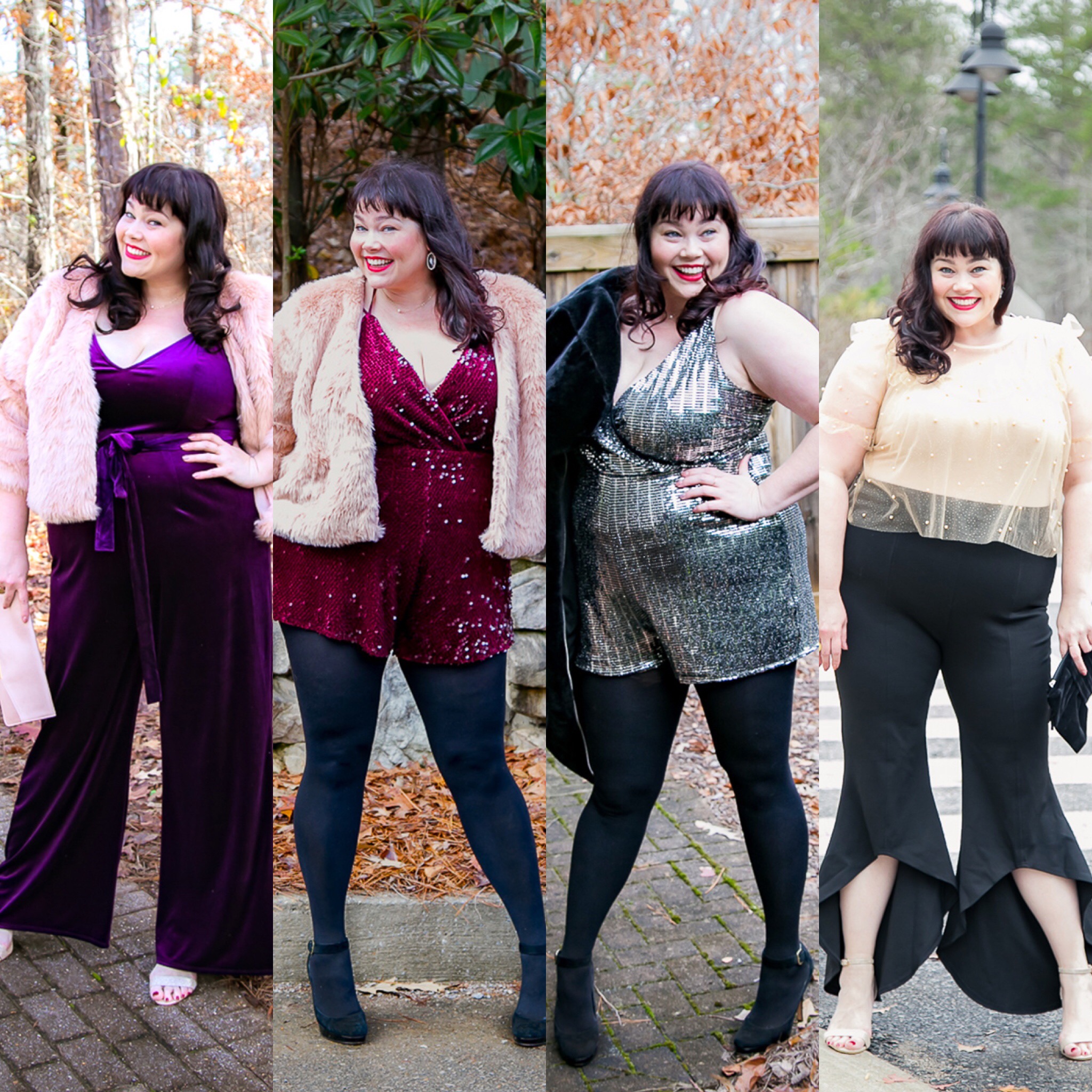 New Year's Eve is almost here! I usually wait to the last minute to figure out what I'm doing and what I'm wearing for NYE. And since I'm a last minute shopper, I need to find a plus size NYE outfit in the store and walk out with them right then and there. And that is getting harder and harder with the rise of online shopping! Thank goodness for Forever 21 Plus. Here are 4 choices for your Plus Size NYE Outfit that you should be able to  find in your local Forever 21 store!
Sadly, some items in this post are sold out online, but may still be available in your local Forever 21 Plus Store!
This is the wardrobe essential you never knew you needed! This cropped plus size jumpsuit from Avenue is TOO CUTE! It hits on two trends going into spring — cropped pants and sleek modern silhouettes. Most people either love or hate jumpsuits, so if you love them, you'll be in heaven with this Cutout Gaucho Jumpsuit from Avenue. The cropped legs are a modern twist, the black rayon fabric is easy to wear and breezy, and the cutouts at the neck add some dimension and detail. If you're a jumpsuit hater, let me encourage you to try this one! The elasticized waist with the tie belt give you a lot of options for where you want the waist to hit so that it's most flattering on your body.
Plus Size Jumpsuit Look: Cutout Gaucho Jumpsuit c/o Avenue; Vince Camuto Tiger Print Clutch; Studded Heels via Charlotte Russe
The only problem with jumpsuits? You have to unzip them fully to go to the bathroom…so don't wait too long to go, or you'll be panicking!!! So, those are my two words of wisdom: buy a plus size jumpsuit for spring and don't wait too long to go to the bathroom when you wear it. LOL