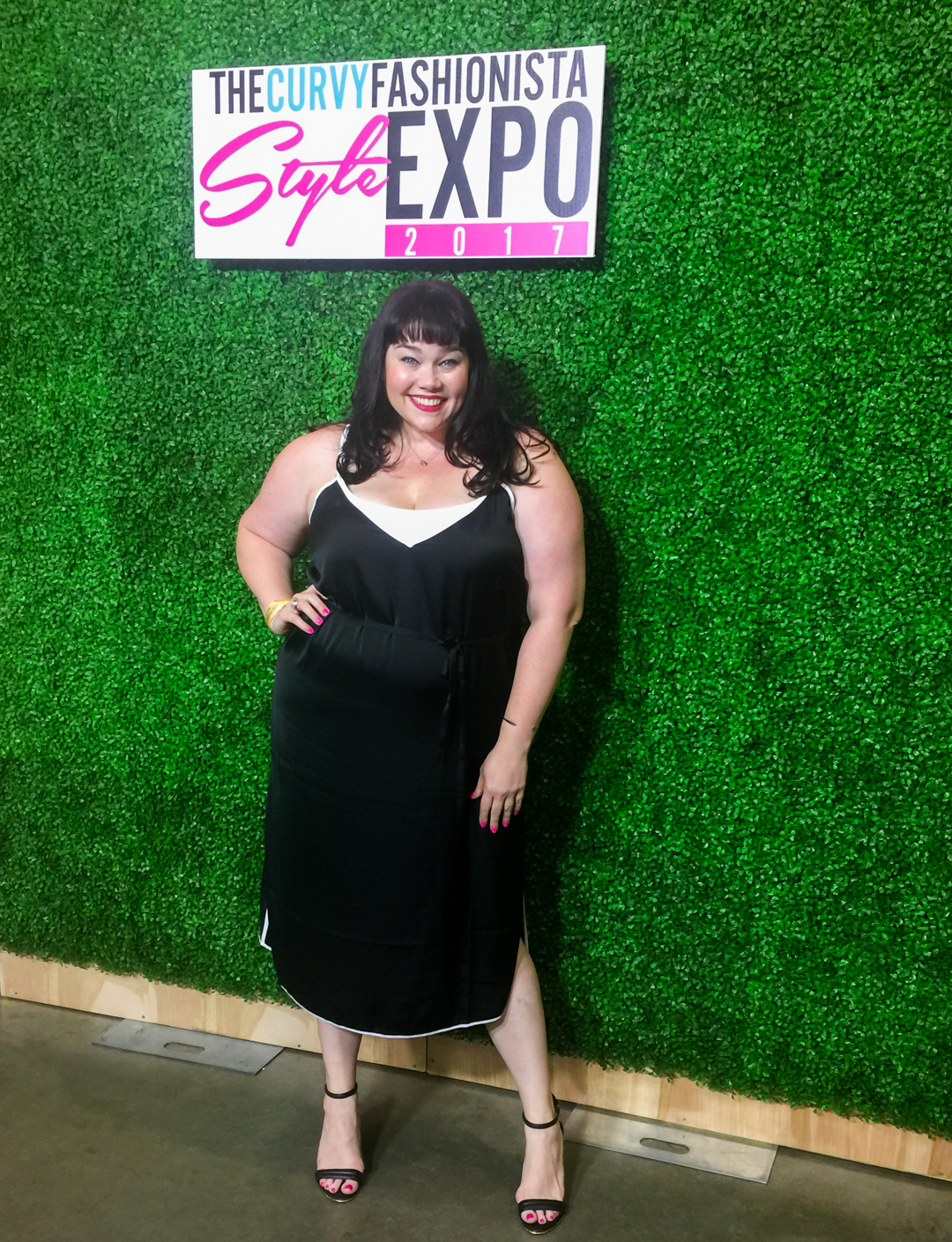 Last month, I returned to Atlanta to attend the TCFStyle Expo for the second year in a row! This year, I was part of the TCFStyle Squad so I attended all of the events and got a true VIP experience! Here's my recap of the event, and these are my 5 favorite things about this year's TCFStyle Expo!
Chambray is like the lighter, cooler cousin of denim, and it's the only choice for me when the temperatures sore in the summer. And OMG I found the most adorable Chambray Ruffled Dress at Perfectly Priscilla Boutique, an online boutique that has a great assortment of plus size dresses and tops!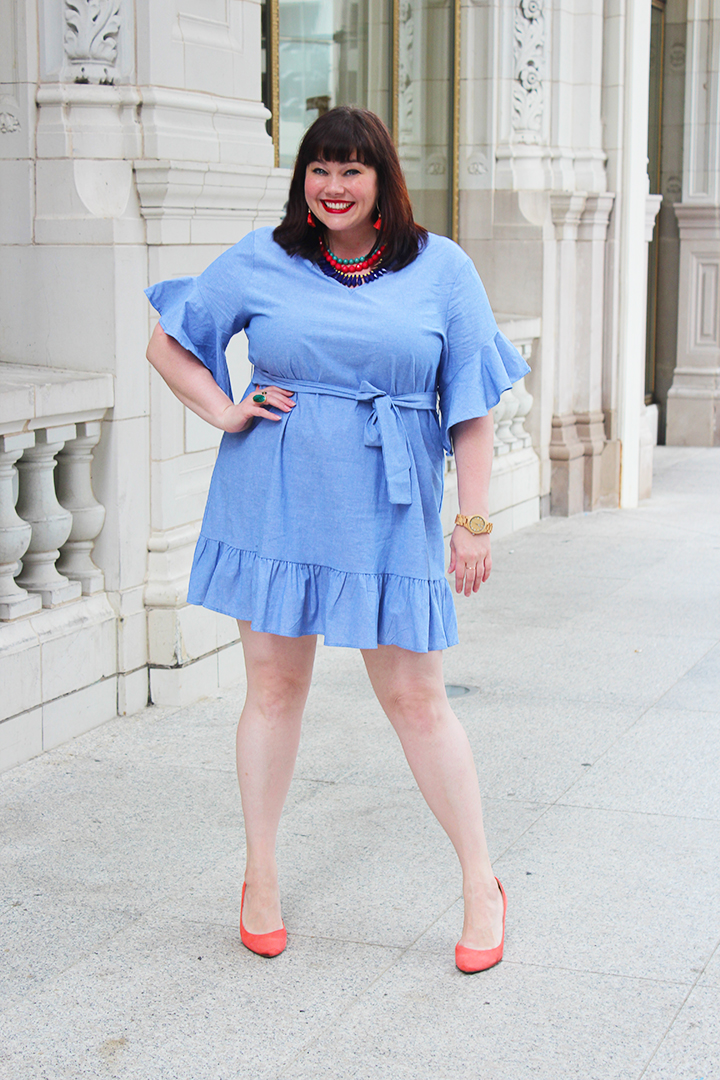 Chambray Ruffle Plus Size Dress from Perfectly Priscilla Boutique
Atlanta, I'm coming for you!!!!! I'm so so so excited to attend the TCF Style Expo this weekend in Atlanta. One of my favorite plus size blogger boos, Marie Denee, the creator of The Curvy Fashionista, is hosting a 2 day event full of fashion, shopping and fun! Come see me there on August 12-13 — that's THIS Friday and Saturday!