There are so many amazing plus size winter coats out there this year! I have never added so many coats to my wardrobe in one year as I have this year. Here's a quick roundup of some of my favorite plus size winter coats! Shop them directly through the affiliate links below!
It's not often that I can say my outfit is comfortable, practical, WARM and stylish all at the same time…but this one is! I'm going for sleek, modern and minimalist look with this silhouette–the grey sweater tunic and black faux leather leggings have simple lines, but together have a strong graphic impact. You can tell I was totally feeling myself in this!
Plus Size Halogen Sleeveless Cowl Neck Sweater Tunic via Nordstrom; Black Faux Leather Jeggings via Lane Bryant; Nine West Peep Toe Wedges via Ross; Kate Spade Shoulder Bag via Nordstrom; Prada Sunglasses via Nordstrom
This has been one of the most brutal winters ever here in Chicago…and I would have died…literally…DIED without my long line parka from Juno Active. Here's a cold, hard fact: It doesn't matter how cute you look in your flirty wool blend coat with a ruffle trim…if you lose your nose to frostbite, you will be wishing that you wrapped yourself in a nice warm parka like this one from Juno Active.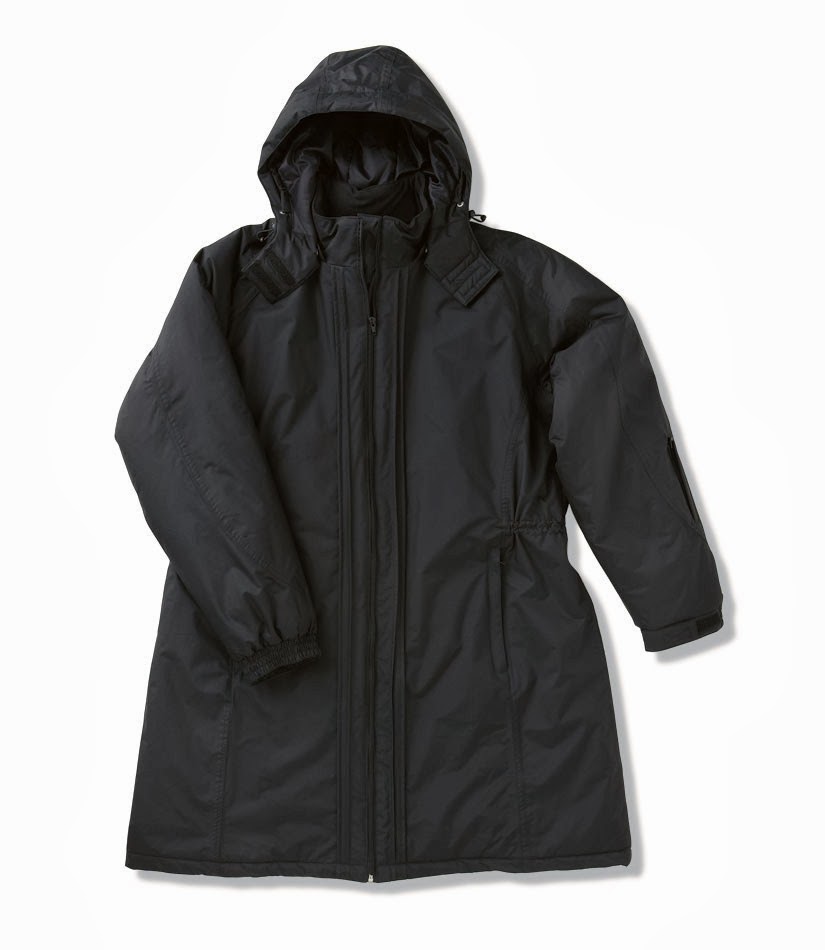 This parka runs big, so I recommend sizing down unless you want to wear super bulky sweaters underneath it. The pintucks at the center of the coat add a nice little detail around the two way zipper…and there's some elastic in the side for shaping, but it's not adjustable…so if you want more shape, add a belt!
It's like wearing a big warm blanket…I've never felt so free from the weather! The detachable hood is nice too, in case you want to wear some of your cute winter hats for some flair. 🙂
This is my favorite bear hat that I bought at a street kiosk in New York City last year.
Sometimes its hard to find winter gear in extended, plus sizes, but thankfully, Juno Active (formerly Junonia) has great parkas and winter staples available in sizes 1X-6X. Here are a few other options to keep you warm!
Seriously, if your winter coats are leaving you cold, invest in one of these Juno Active items…you will be cute, comfortable AND warm!