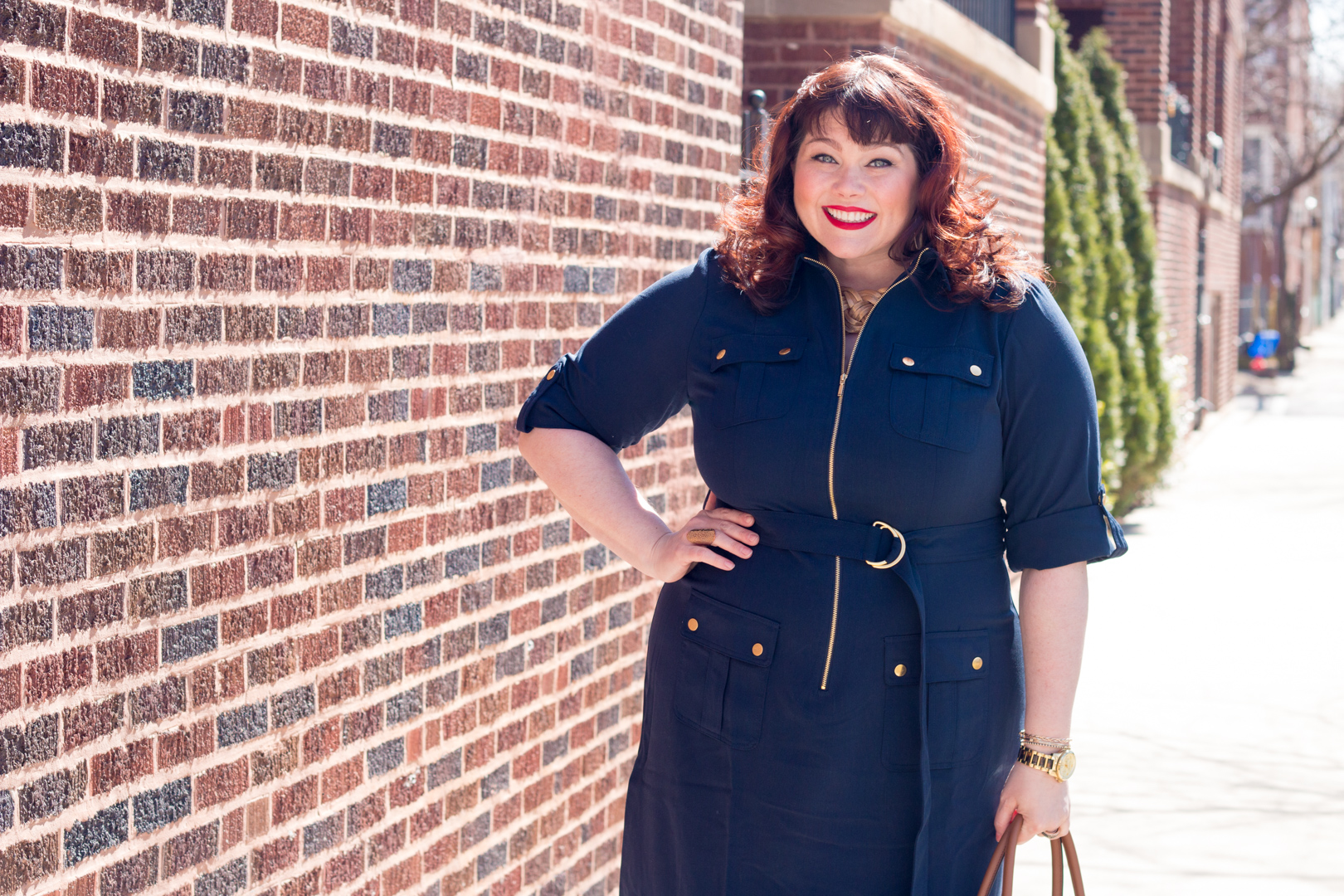 If you're looking for a totally wearable, super flattering, fantastic dress that is absolutely perfect for the office, look no further. This plus size shirt dress from Avenue is the newest MVP of your wardrobe! 
OK, I'm sure you've heard the hype…Target debuted a new plus size line called Ava & Viv, with the help of some fab plus size bloggers. Have you tried it yet? I was a little skeptical with their first collection…but all of that changed when I found these amazing Ava & Viv Black and White Ankle Pants. TO.DIE.FOR! I had to have them, and I've seriously worn them every other day to work this entire summer. So…I thought I'd give Target and Ava & Viv some love and showcase how I've been strutting my stuff in these pants. PSSSST they are on clearance right now. Snag them before they're gone—but be sure you size UP. I'm normally a size 18, but I bought a size 20, and they are still a little tight!
Summer is winding down, and I am so behind on my style posts…I'm going to try to squeeze them all in before the weather turns! So check back daily to see my newest looks. 🙂
Let's hear it for all of the amazing plus size #GirlBosses out there! How do you look fabulous at the office, and still look professional? Here's 3 easy steps that I follow when dressing for the office…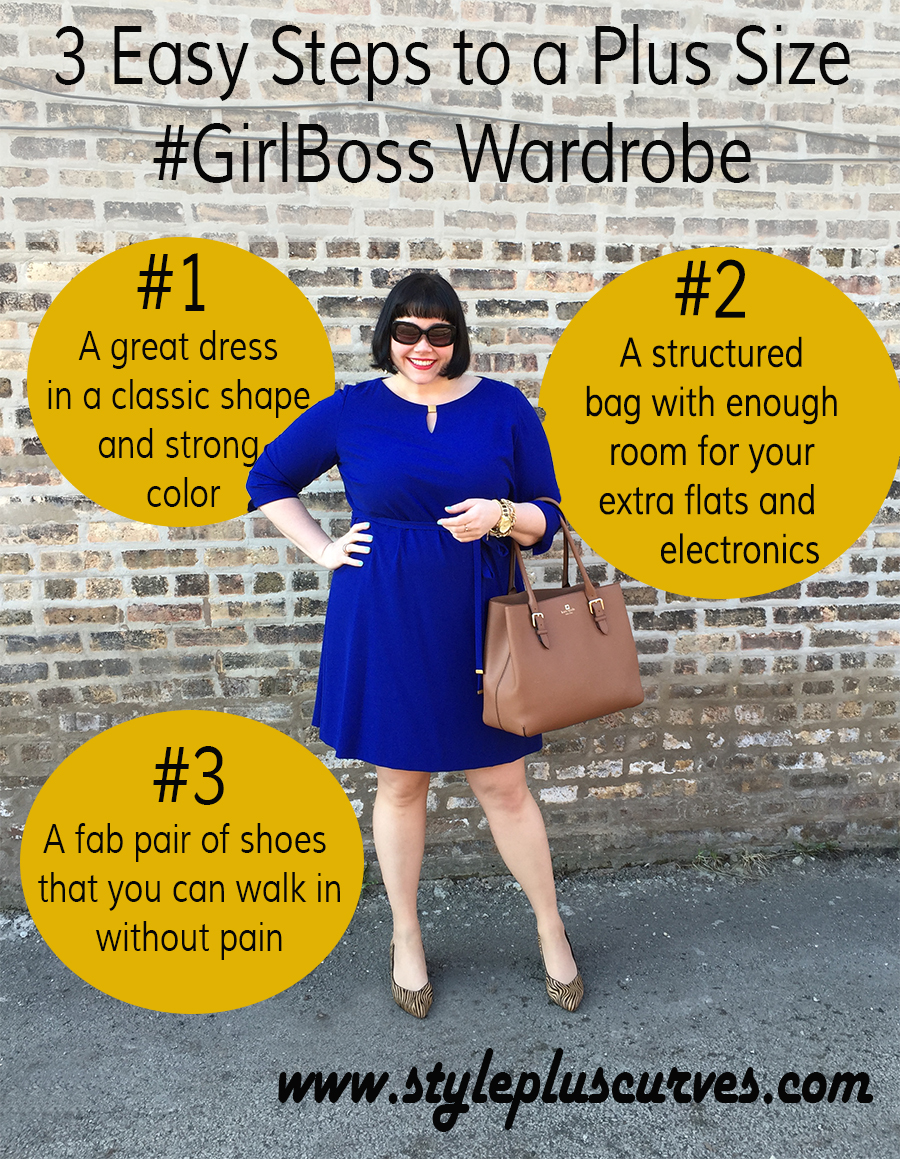 First, pick dresses or tops strong colors that flatter your skin tone and show your shape, but can still be considered modest. Next, find a great bag in an unexpected color that is large enough to fit an extra pair of shoes for your commute, all of your daily essentials and your electronics. The 3rd essential part of a #GirlBoss outfit is of course…shoes! Choose shoes that make a statement–such as a unique animal print–but opt out of the sky-high strappy heels. Try to find shoes that you won't be limping in by the end of the day. I'm the first to admit that I don't always follow my own advice to "wear shoes that are comfortable to walk in," but I'm trying!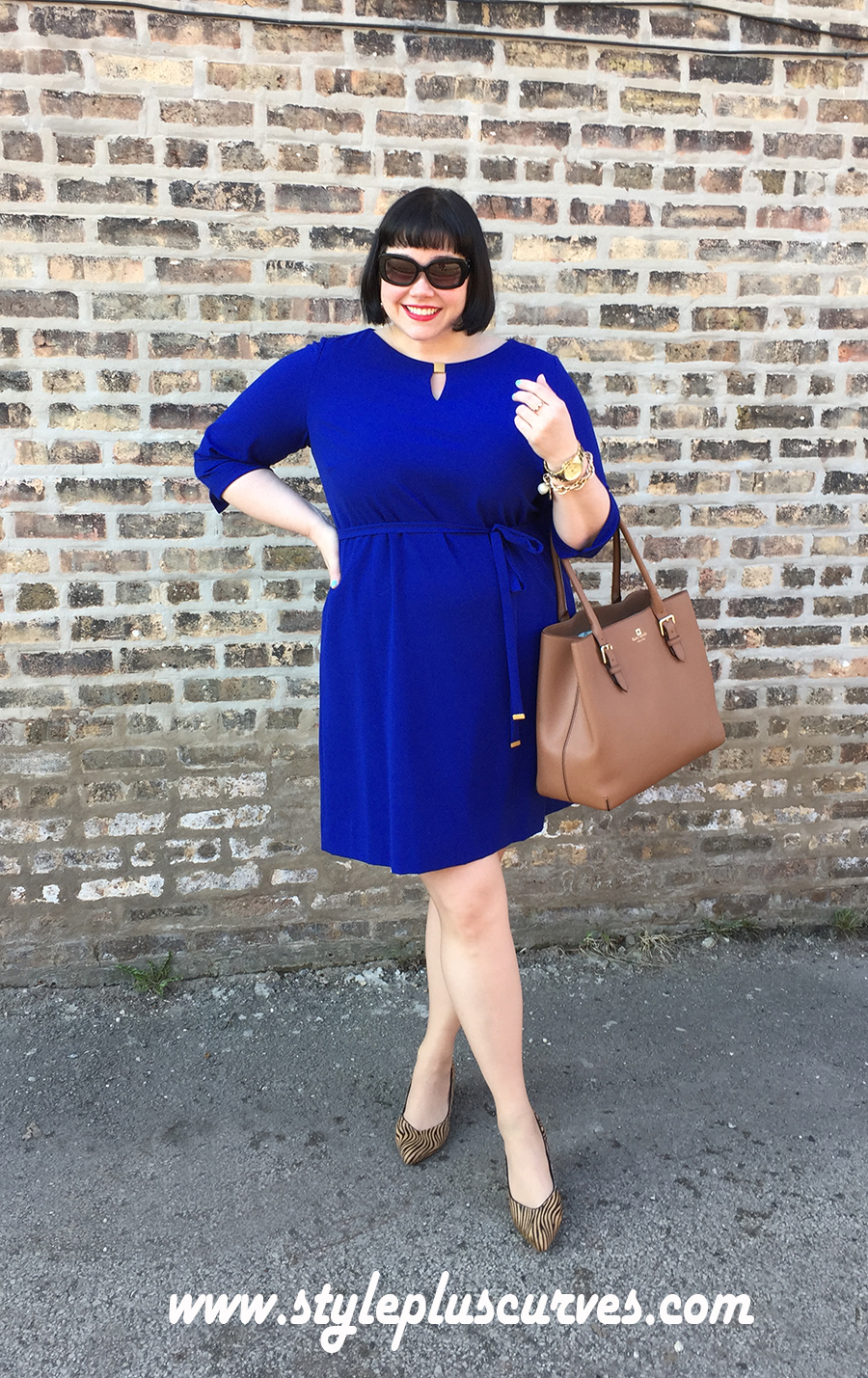 Outfit: Tahari by ASL Cobalt Dress via Macy's; Prada Sunglasses via Sunglass Hut; Kate Spade Camel Bag via KateSpade.com; Animal Print wedges via a shoe boutique in Charleston
This Tahari by ASL Dress is an absolute dream! I got it on sale at Macy's but sadly, it's no longer available. But I did spot a few left on 6pm.com, so check here to see if they have your size!
It's such an amazing rich cobalt blue color, in a shape that is ridiculously flattering. The hem is just above the knee for me (I'm 5'9), and the 3/4 length sleeves are perfect for an all-season dress like this. Gold details at the neckline and the cap of the tie belt add some extra pizzazz that is perfectly set off by gold accessories.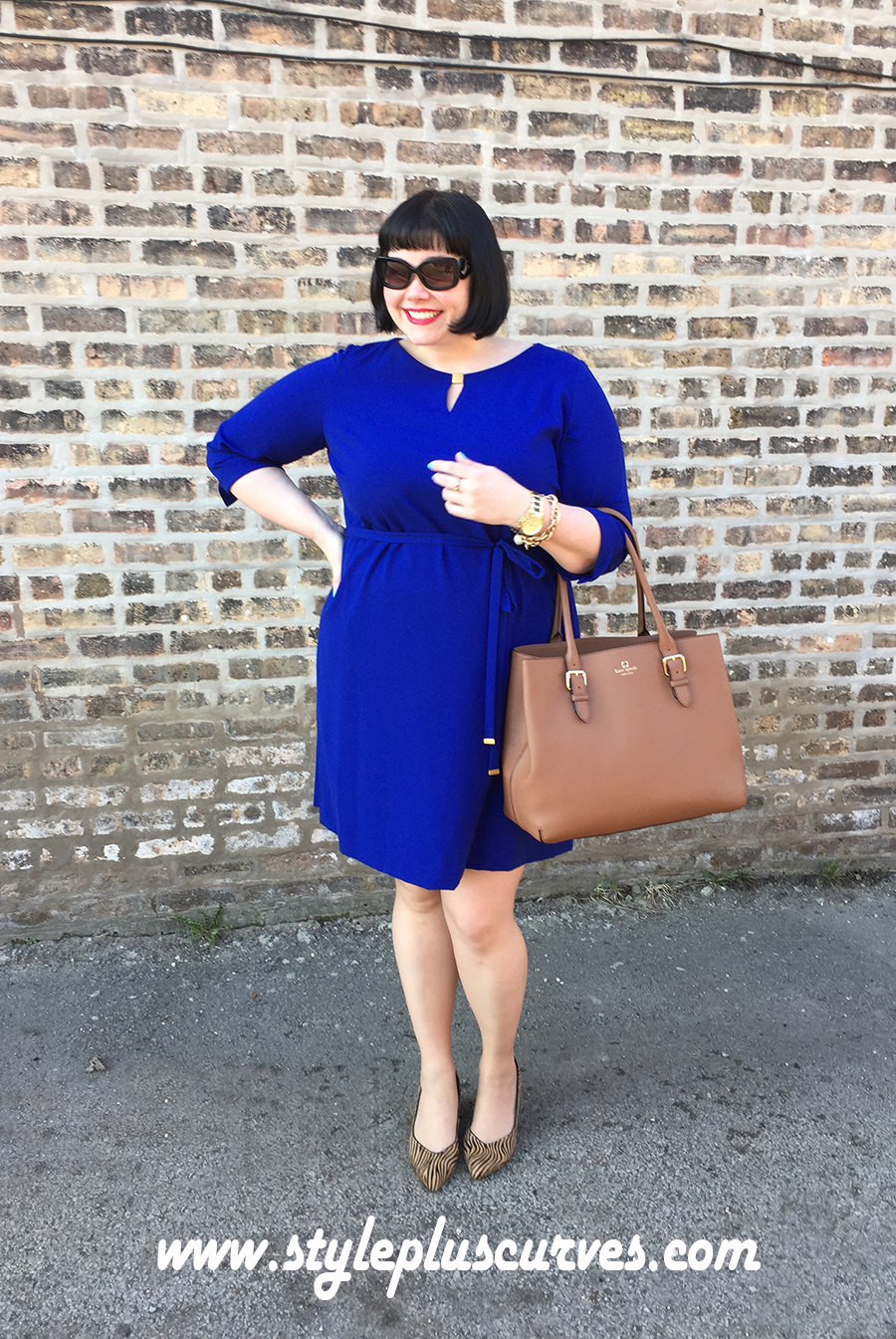 What are you wearing to the office these days? I want to know! Post a comment or shoot me an email with your recommendations for killin' it as a boss lady at the office!